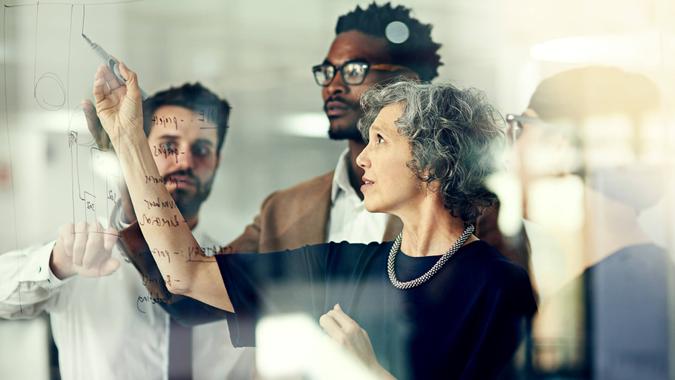 PeopleImages / Getty Images
If you had to guess which generation is experiencing the most success investing in cryptocurrency, chances are you might place your bets on Generation Z. In April 2022, GOBankingRates surveyed 1,037 Americans aged 18 and older across the United States to learn if they invest in crypto and if so, how much have they profited from digital currency.
Cash App Borrow: How To Borrow Money on Cash App
SNAP Schedule 2022: May Payments
Survey findings revealed that nearly 36% of investors between ages 18 to 24 and 34% of investors ages 45 to 54 have made at least $5k off cryptocurrency. Using the findings from our survey, here's a breakdown of each age group that has been investing in cryptocurrency and their profit earnings.
CRYPTO OFFER: Buy bitcoin and crypto instantly! Sign up for Gemini Crypto Exchange and start investing with as little as $100 today.
Ages 18 to 24
Respondents between the ages of 18 to 24 are investing in cryptocurrency for the long haul. Findings from our study report that a little over 45% of respondents have been investing in crypto for one to two years. An overwhelming 75% surveyed are investing in bitcoin, often referred to as "digital gold" in the crypto industry.
The earnings for this age group are steadily rising as well. While 32% of respondents report earning a little under $500 from crypto investments, slightly over 20% have earned nearly $5k in profits. Nearly 17% report profits in the $5k to nearly $10k range, too.