Risk management should be the priority for 2022, but investors can still capture some decent yields.
The market environment for income seekers is growing more challenging. Yes, interest rates are on the rise and higher yields are a good thing, but not for existing shareholders.
Take the iShares 1-3 Year Treasury Bond ETF (SHY), for example. A year ago, it was yielding around 0.2%. Today, that yield is above 2%. Investors are finally getting at least some type of return for their invested capital.
But the past year has been historically bad for Treasury bonds. During that time, SHY has lost 3.4%. To put this number into perspective, the last time we saw this type of pullback in short-term Treasuries was 1980.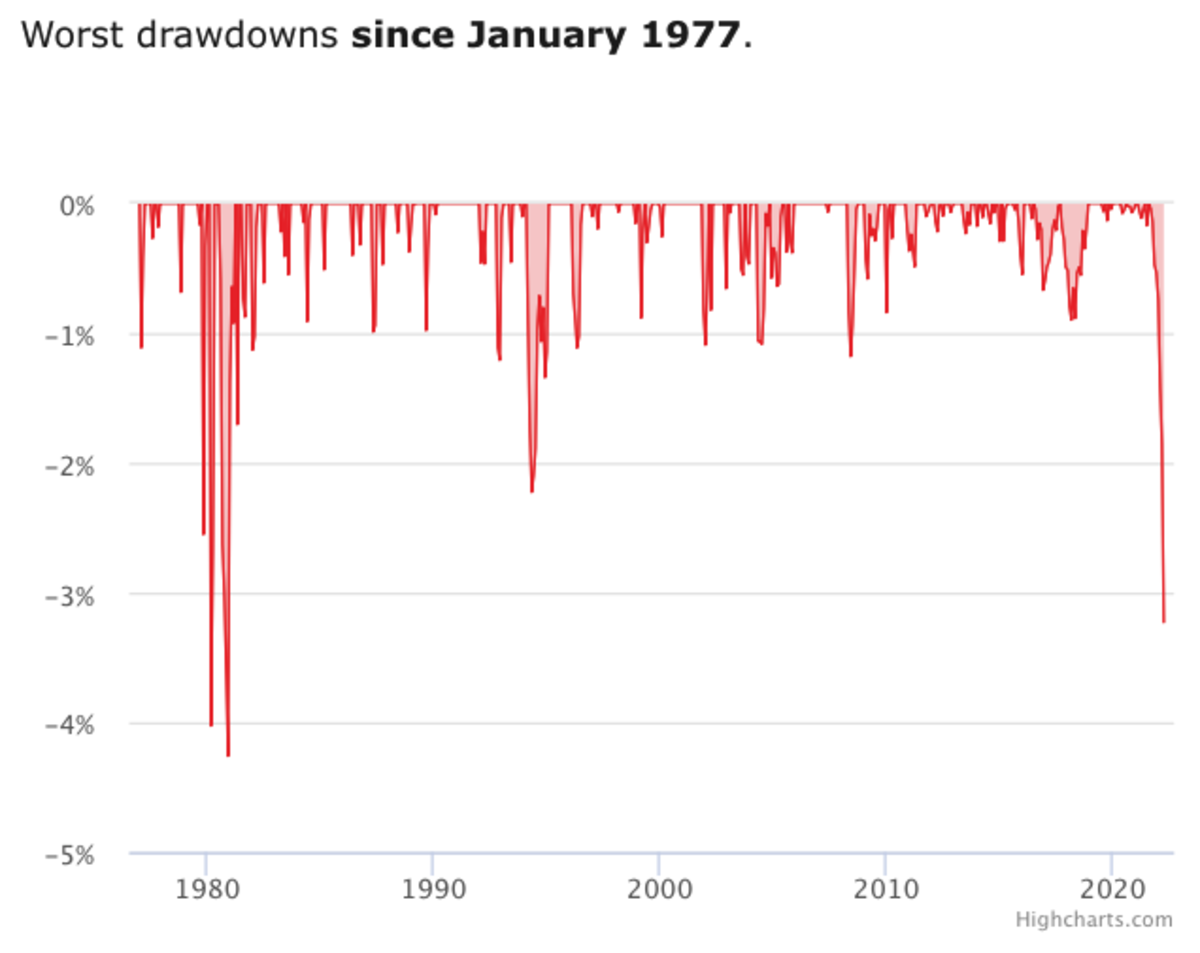 Unfortunately, the story is the same no matter where you look in the fixed income market. Long-term Treasuries are down 28% from their peak. The corporate bond market isn't in quite as bad shape, but it's bad there too. There have been deeper pullbacks during the financial crisis, the junk bond crisis of the mid-2010s and the COVID pandemic, but the 14% correction we've seen over the past 6 months is among the worst in at least two decades. With the Fed set to raise interest rates sharply throughout the remainder of 2022, these numbers could get even worse.